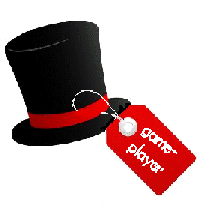 As the cooler days of Australia's winter encroach, more and more students make their way to the library as a warm haven during recess and lunch breaks. But to expect them all to want to curl up and read for that time may be a bit ambitious so this is a perfect opportunity to introduce them to some of the "old-fashioned" board and card games of yesteryear.
Those of us of a certain vintage may well remember the family nights where televisionwas turned off (if there were a television) and games like Monopoly, Scrabble and Squatter would be set up or a lively game of cards would ensue.  As well as being entertained, we absorbed the social niceties of taking turns, sharing, patience and how to lose gracefully while learning to think strategically, plan ahead, and know enough maths to keep the scorer/banker honest. Like traditional fairytales, the best games always had something to teach us.
While today's students seem to be entranced with screen-based games, the library can become the place where more traditional formats are introduced and so much learning can take place. Games enable students to
collaborate with their peers to set goals, rules, deadlines and make collegial decisions through negotiation

develop an understanding of "fair play" and the need for rules to ensure this happens

reinforce the concepts of taking turns, sharing and being gracious in success or defeat

develop resilience and perseverance as there is an expectation they will play through to the end rather than giving up because they are not winning

have a common topic of conversation in which all can be included

assume roles that place them in unfamiliar situations and having to make decisions based on different perspectives which may challenge their existing ideas

think strategically and plan ahead, posing and answering questions, considering cause and effect both immediate and longer-term

think creatively to reach a solution or conclusion

deal with a variety of information, often in a diverse range of formats and from a diverse range of sources, and synthesise this to solve problems, make informed decisions and consider how their actions will impinge on another's as well as how another player's actions determines theirs  
Many games feed directly into specific curriculum outcomes and priorities justifying their existence in both the library and the classroom as yet another way of meeting the diverse learning styles of our students. Libraries Got Game: Aligned Learning Through Modern Board Games by Brian Mayer and Christopher Harris explores the role of games in education in depth offering sound pedagogical evidence for their inclusion in the classroom and library programs.  Even though the curriculum links are US-based, it's a small jump to the Australian Curriculum.
Games were a popular part of my library's resources and one of the most popular pastimes that continually drew participants was the jigsaw table. Edged with strips of dowel glued down to minimise the chance of pieces landing on the floor, there was always a jigsaw waiting for a passer-by to stop and add a piece or two. Even the principal couldn't resist.  The difficulty of the puzzles varied, but given their importance in the development of visual acuity and spatial awareness, eventually I had two tables – one for the K-2 brigade and the other for those older (including adults.) Initially I bought the puzzles new to ensure they were complete, but I also got donations from puzzlers who had completed a puzzle and didn't want the challenge of doing it again.
Board games were also popular, especially those that could be completed in a short session like Chinese Checkers, Trouble, Ludo, Snakes and Ladders and Junior Scrabble but there was also the opportunity for students to continue a longer game like Monopoly over a couple of days because I had the luxury of space to keep it set up near the circulation desk. It amazed me how well students respected their friends' games and did not touch them during the day. To ensure fairness, students could sign on to play the next round which would include the winner of the previous game.  Chess was also popular and we had many chess sets donated after a local club introduced the students to the game at the instigation of a teacher with a passion for it. Two students who had often been seen as trouble-makers in the playground organised a Round Robin competition and one lunchtime a week, all the library tables were set up for this. Suddenly the boys had a purpose and a responsibility and not only did their attitudes changes, but the attitudes of students and teacherstowards them also shifted. They were popular rather than pariahs.  Students were encouraged to bring in their own games too and often the popularity of one of these determined the library's next purchase. However, parents were also very generous and donated games too, often instead of a book for the Birthday Book Club.
Some of our Asian students also introduced their friends to the mysteries of Mah Jong which soon became as popular as chess and brought community members in as teachers and mentors, strengthening the ties between home and school and amongst the community, which had a broad ethnic base.
Card games also proved popular with Uno an enduring favourite while many learned to play gin rummy, euchre, whist, 500 and Hearts from their peers and teachers who also dropped in to be challenged.  (I have always taught Vingt-et-Un as a way to get students proficient in rapidly counting to 21.) 
As well as the actual games there was a significant collection of books in the Pick-a-Puzzle section that was always popular as students pored over pages to find Wally or travel through mazes or solve clues to progress through an adventure. This lead to the creation of  our own version of Where's Wally as students created clues about where in Australia he might be for their friends to unravel, as well as The Quizzard of Oz, still going strong as Backpack Bear.
Some of the enduring memories for me of these games sessions are the camaraderie between the players, the gentleness and patience that experienced students showed as they taught younger or inexperienced children how to play, the willingness to abide by the rules and the acceptance that it is OK to lose, because, after all, it is only a game, even though it might be instilling life lessons.
Computer games were beginning to make an appearance although hand-held devices like Donkey Kong were discouraged at school and mobile phones were not what they are today.  However, there is a growing body of literature that is exploring how popular games can have significant value in the learning process both in the library and in the classroom.  MindShift examines Beyond Grades: Do Games Have a Future As Assessment Tools? and How game-based learning teaches problem solving in context while Russ Pitts examines how video games can change the world, one child at a time.  and Dean Groom asks What's holding schools back from using games in class? In the Winter 2013 edition of YALSA (Young Adult LibraryServices)– Vol. 11, Number 2, entitled Minecraft Programs in the Library: If you build it they will come by Erica Gauquier and Jessica Schneider, and there have been a number of discussions in the Scootle Community about its use in the school context.  Judy O'Connell has also blogged about it in her Hey Jude blog post Building the (Minecraft) lost city of Babylon In fact there is new literature being published almost daily demonstrating that this is a hot topic that the teacher librarian not only needs to know about but also should be taking the lead in sharing the literature and starting the conversations.
If, like me, you feel you don't know enough about the online gaming learning environment, then Games MOOC offers an open course designed for educators who want to learn more about games, simulations and game-like environments for education. It is designed for all levels of participation and a new course will start in July 2014.  You can look at what has been offered previously to determine whether this would be of benefit.
In the meantime, Blake J Harris has traced the development of the videogame and he has identified 10 Video Games that Book Lovers will enjoy Some of them go way back to console systems like Atari so might not be easy to access, but if you read the comments at the bottome there are other suggestions to explore too. There is also the NMC On the Horison video to view, while the School Library Association New South Wales is holding a gamification conference in August 2014 but if you can't get to , the page offers some names of people to follow in this field.
Putting on the game-player's hat offers the TL a number of opportunities…
It enables students to see that the library is about more than the circulation of books and it might offer something of interest for them

Creating a display of resources that include instructions for playing popular games, the history of games and even unusual, historic or rare games may encourage a shift from player to reader

Students may well take their knowledge and enthusiasm for a particular game home to their families, opening up new conversations and entertainment options

Providing students with opportunities to play games not only gives them social and gaming skills they can take beyond the school walls, but also provides experience to create their own game, a common end-product of a classroom-based study

Providing teachers with professional articles about the relevance of games within the curriculum not only expands their professional knowledge, but also offers them another tool with which to connect to students, as well as demonstrating the TL's leadership and being at the cutting edge of new initiatives

Providing the powers-that-be with professional articles may influence their thinking about the use of mobile devices within the school and loosen some of the tight restrictions that have been imposed

Drawing families into the library for a Family Games Night like the more traditional Family Reading Night offers another avenue to promote the library and its services to parents, including those who share their child's perspective that a library has nothing to offer them.
Because Games and Gamification has been identified as one of the 18 top trends in the 2014 NMC Horizon Report K-12 edition,  the game-player's hat might become a game-changing one!